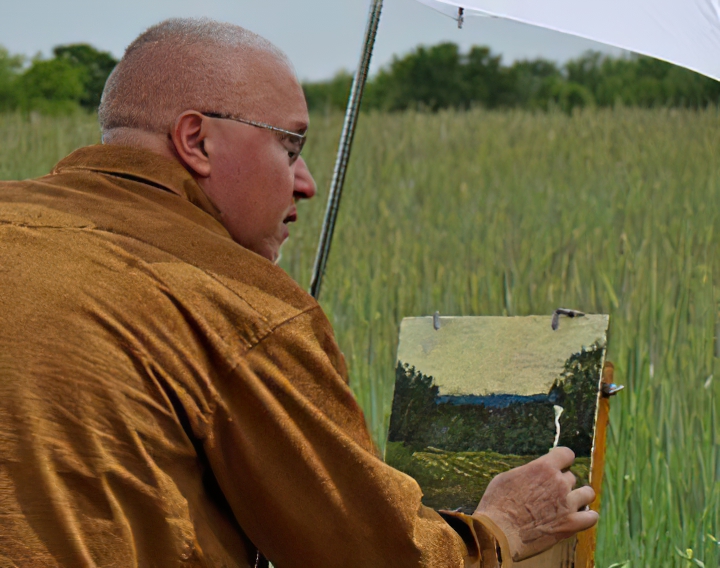 Currently on display at:
August 2 – September 15
2 Park Place Art Gallery
Granby, CT
May 5 -June15
Ship to Shore: a Marine show
Lyme Art Association,
Old Lyme,CT
2 artworks
Previous displays:
Jan 13 – March 2
Lyme Art Association
The First Impression (art show)
Dec 1 – Dec 31
Season of Joy art show
Lost Acres Art Gallery, Granby,CT
Sept 10 – Oct 22
CT + 6 art show and competition
West Hartford Art League
Sept 3 – Oct 30
2 Park Place Art Gallery
Granby, CT
June 10 – August 4
A Marine Show
Lyme Art Association
Old Lyme, CT
July 30 – Sept 16, 2021
Century of Inspiration Summer exhibition
Lyme Art Association, Old Lyme, CT.
March 25 to April 11,2021
Elected Artists Exhibition,
West Hartford Art League
Lyme Art Association exhibition (members show)
January -March 2021.
2 Park Place Gallery,Granby CT
One Man Show-Keep Art Alive in Granby.
Sept 6 – Oct. 11.2020
CT + 6 . A Juried Regional Art Show
West Hartford Art League
Richeson Award for oil painting.
Sept 30- Oct11.2020
Keep Art Alive
A Competition Art Show
Wethersfield Art Academy
Best of Show Award
November 2018 Best of Show Award (Drawing)in West Hartford Art League
Granby Land Trust Award
October 2018 Granby Land Trust Award in Landscape. Lost Acres Vineyard Gallery
January -March 2018
East Granby library annual art show
1/30/2017
Lyme Art Association annual art show.
People's Choice Award
Wetlands, oil on canvas
10/17/2017
Lost Acres Vineyard Gallery
One man show.
Solo Exhibition
10/15/2016
Granby Land Trust Art Show
Oil painting, Mountain Top.
Award
01/31/2018
American Society of Marine Artists.
Applying for Signature Membership.
9/24/2015
Wethersfield Academy for the Arts
First Place: Portrait-oil on canvas
Old Man
10/1/2009
Simsbury Public Library exhibits Alexander's works(solo show)for the month of October.
7/13/2009 – Christ
This oil painting took honorable mention award in ART for GOD International Christian Art Competition.
5/15/2009 – The Pain
This sculpture took honorable mention award and ribbon in TREES ATLANTA art competition .
1/27/2009 – cardinal
Photograph of cardinal-bird in the winter took first place in Simsbury Land Trust competition and was published on the front page of their annual report.
3/18/2008
Three photographs have been selected to receive an award at the Simsbury Land Trust Annual Dinner!
FIRST PLACE – ANIMALS (mole).
FIRST PLACE – LANDSCAPE (pond in the morning).
FIRST PLACE – CLOSE-UP (droplets on the leaf).
10/15/2007
One Man Show, exhibition in Lost Acres Vineyard Gallery.
8/17/2007
Simsbury Public Library is having solo exhibition of Alexander's works in October 2007.
8/16/2007
Photo "owl" got exepted on BRAND 36 show in Brand Library and Art Center, CA.
On display in October & November 2007.
1/24/2007
Lyme Art Association, Old Lyme, annual show
PEOPLEs CHOICE AWARD
oil on canvas COLORS OF WETLAND
11/27/2006
Granby Land Trust Award Winner,
oil on artboard VIEW OF THE MOUNTAIN
9/14/2005
First place in Portrait.
Weathersfield Academy for the Arts show.
10/18/2004
Open Studio Event October 18-19. 10am-4pm.
Lost Acres Vineyard, Granby, CT.
7/2/2004
July 2 to August 29,2014
Summer Art Show, Department of Transportation Gallery, CT
1/19/2001 – Quiet Evening
January 2011. East Granby Library annual Art Show.
Award winner.
11/5/2000
Simsbury on canvas(silent art action)
presented by Simsbury Land Trust.
4 out of 5 oils sold
4/11/1996
Second Prize in
Figure Drawing.
CCTC, Hartford, CT